What is one thing Missoula has got going for it, you ask? A LOT OF YOUNG STRING PLAYERS!!

String-o-rama

is a celebration of and first performance by all the 5th graders in Missoula public schools who have chosen a bowed string instrument to begin their (hopefully, lifelong) musical journeys!

This was the third year that the Cello Mafia was invited to be the opening "special act" for all three performances.

For this concert, the CM featured a whopping 23 cellists (and special guest, Mr. Belski on guitar)!

We played two new arrangements, Something Just Like This (Chainsmokers/Coldplay) and Hand Clap (Fitz & the Tantrums) to three packed gymnasiums full of supportive parents and families of all the featured young musicians.

How far can one go in a year, you ask? Well, this installment of the CM included 4 cellists who just started LAST YEAR as 5th graders and who saw us play last year at String-o-rama AND one CURRENT 5th grader! Fantastic!

The rest of the group is comprised of 6-9th graders. And some super duper support and expertise from local professionals Britta Thomas, Matt Wellert, Janet Haarvig, and Erika Hoaby. All parts are arranged for each level involved - from simple bass or lead tones to some of the more advanced students trying out thumb position for the first time!

Check em out:
Powered by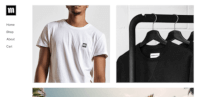 Create your own unique website with customizable templates.