Welcome to Grow Music!
Grow Music offers early childhood music, fiddle and cello lessons, the Cello Mafia, and other fun musical explorations in Missoula, MT.
A note from Jessica (founder):

I love music and I love to teach music. Music is my passion, my joy, my muse, and my solace. I hope you'll allow me share with you all I've learned and what inspires me about music! My cello has taken me all over the world and I feel proud to bring my experience of all I have learned along the way.

I started Grow Music as a way to promote healthy and well-rounded musical development with focus on the group dynamic. Music is a natural outlet for creativity, discipline, and self-expression - and the sheer joy of making music together promotes socialization, community, and a wonderful sense of belonging.



Thanks for stopping in!



Originally from the Black Hills, Jessica Catron spent 15 years making music in Los Angeles and relocated to Missoula in the summer of 2013. She received a B.M. in Cello Performance from the University of New Mexico, studying with P. Casals pupil Joanna de Keyser. She received her M.F.A. in Cello Performance from the California Institute of the Arts, under both Erika Duke-Kirkpatrick for Contemporary Cello Performance and Dr. Rajeev Taranath for Hindustani Classical Music of North India. As supplementary study, her love of folk music lead her to study with Eugene Friesen, David Baker, Alasdair Fraser, and Natalie Haas. Throughout her higher education, Jessica was awarded full scholarships for music performance and study.


Jessica spent the majority of her professional life in Los Angeles where she worked as a freelance performing artist and educator. Some of her musical adventures include touring, performing, and/or recording with artists including Carla Bozulich (of Geraldine Fibbers/Evangelista), Harold Budd, Nels Cline, Devotchka, The Eels, Fun, Trevor Hall, The Heavy, Lavender Diamond, Eleni Mandell, Dave Matthews, Tim Meyers (One Republic), Alissa Moreno, Alexi Murdoch, Sheila Nicholls, Linda Ronstadt, Spiritualized, James Tenney, Corin Tucker (Sleater-Kinney), Steve Vai, Vitamin String Quartet, VOCO, Scott Weiland, Emily Wells, The White Buffalo, and Wilco. In addition to live performance, Jessica has appeared on The Tonight Show, The Late Late Show, the NBC Music Video Awards, KPFK's Global Village, KUSC's Arts Alive, and has been a soloist for films Mean Creek, The Strangers, The Covenant, and Levity.


As a music teacher, Jessica worked for eight years as a teaching artist for YOLA (Youth Orchestra Los Angeles) - a partnership of the Harmony Project and the Los Angeles Philharmonic. Through YOLA, she worked regularly with four youth orchestras, string ensembles, led fiddle and singing workshops, and had over 32 cello students in group classes and private lessons four days per week. Her students have had the fortune of sitting beside LA Phil musicians in concert, backing up Stevie Wonder, Journey, and The Black Eyed Peas at the Hollywood Bowl, performing with Grace Potter and Sharon Stone on the Tonight Show, playing chamber music next to Condoleeza Rice, and traveling to the White House to play for Michelle Obama and Joshua Bell.
She was the very first musical-artist-in-residence at the UCLA Hammer Museum, and has lead music workshops at the University of Auckland (NZ), Universidad de Bogota (Columbia), University of Nebraska - Omaha, Cornish College (Seattle, WA), University of New Mexico, Lake Tahoe Unified (CA), Port Chester School District (NY), Community Music Works (RI), and the California State Summer School for the Arts, among many others.
In Missoula, Jessica can be seen as a member of the Missoula Symphony Orchestra as well as with the Helena and Glacier Symphonies. In addition to her private teaching studio, she has subbed as a music teacher at Sussex School and for MCPS. Locally, Jessica freelances, plays in The Receptionists string duo, leads improvisation workshops, and writes music and sings for her band Missincinatti.
​ Over the past several years, Jessica has been developing her most fulfilling projects to date - raising two young boys - with her husband Jeremy and their curmudgeonly cat, Henry. They moved to Missoula to raise family and are thrilled to be a part of this wonderful community!
---
Additional Grow Music teachers:
Anna Walter has been studying the violin and piano since she was 5 years old. She has continued with her violin studies at the University of Montana under Margarete Baldridge, while also working towards a degree in Elementary Education. She has been an active substitute in the Missoula Symphony since her junior year in High School. Anna was a participant in the Suzuki Institute for 13 consecutive years and has studied under Missoula violin teachers Heidi Martin, Beth Youngblood, Madeleine McKelvey, and Molly Morrison on piano. In addition to music, Anna currently works as a dance instructor with the Missoula Irish Dancers and teaches Sunday School to 3 & 4 year olds at Missoula Alliance Church. Anna strives to make learning fun, while also maintaining an atmosphere that facilitates learning and reaching goals.
---
Josh Stevens ​studied at Montana State and the University of Northern Colorado before teaching in Montana and Alaska. After teaching in public schools and climbing Denali, he moved to West Virginia to direct programs for the National Youth Science Foundation, where he had spent summers since high school teaching music, science, mountain biking, and rock climbing. Josh has played with the Bozeman and Butte Symphonies and the Anchorage Civic Orchestra. He has explored folk genres with the Montana Mandolin Society and a few Celtic ensembles. Josh has also toured by bicycle with Milwaukee songwriter Peter Mulvey, coached chamber music with the West Virginia Youth Symphony, played in pit orchestras with the Charleston Light Opera Guild, taught cello lessons, and appeared as a musician and artist at the ArtSpring Festival in Tucker County, WV. Now back in Montana, Josh is happy to be playing with the Missoula Symphony, working as a mechanic at Big Sky Bikes, and getting involved with the Cello Mafia.
---
Powered by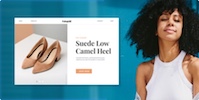 Create your own unique website with customizable templates.