With all the crazy in the world right now, I feel extra thankful for my family, my friends, my students, and for the music that continues to make my world turn. To you and yours, I wish you a peaceful and cozy Thanksgiving!

​

Jessica was joined this year by two of her fantabulous students, Lillian and Lydia. They could be seen walking down Higgins Avenue with celli in tow while sound mastermind, Jeremy, pushed a coffin holding an amp, generator, and effects pedals to create the dark soundscapes that echoed through downtown Missoula on Wednesday, Nov 2nd. This performance was to honor the loss of Jessica's good friend and fellow cellist, Jennifer Collins.
Powered by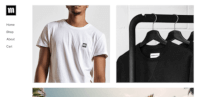 Create your own unique website with customizable templates.