---
Online Lesson/Deposit/Session payment:
Venmo
is preferred for online payments. But you can also pay here:
---
Give the gift of music!
Gift certificates available! A gift certificate may be purchased for any amount you desire, it is good for up to 6 months from purchase date, and may be used for private, semi-private, and/or group lessons. The gift of music can last a lifetime!
To order, please fill out the form below. No credit card info will be taken. You will hear from us to complete the transaction.

---
​
Desire live music for your event?

We would love to play for you! >>>
The Receptionists is a string duo providing innovative and traditional chamber music for your event.
Other ensemble options:
-Solo Cello (Classical, Traditional, Pop and Folk styles)
-String quintet, quartet, trio, or duet (Classical, Folk, Jazz, Swing, Pop)
-Cello and guitar duet (Instrumental or with vocals - Folk and/or Pop)
-Cello, banjo/guitar, and fiddle trio (Instrumental or with vocals - Americana, Folk, Country)
-Cello, violin, and flute trio (Classical)
​Grow Music ensembles:
Hire the
Cello Mafia!
A multi-age, multi-level student cello ensemble that plays arrangements of fun pop songs.
Other
Grow Music
ensembles
vary in size, shape, instruments, and sound. If you are interested in an ensemble of young (or tiny) musicians performing for your function, please inquire below!
Contact us
for rates and availability.
---
---
Grow Music Arrangements

Over the years, we have created and compiled quite a list of arrangements for various ensembles and groups.
They are now available for YOU.
To obtain an arrangement, there is a $5-20 suggested donation to the Grow Music Scholarship Fund, which provides free and reduced music lessons to underserved youth in the Missoula area. 100% of the donation will go to the scholarships.

Most of these arrangements can be modified to fit your specific ensemble needs - just ask!
​Email Jessica with your name, contact info, and what you would like and/or if you have any questions.

Some listening examples:

HERE COMES YOUR MAN - Pixies
HAND CLAP - Fitz & the Tantrums

​BEAT IT - Michael Jackson

​SOMETHING JUST LIKE THIS - Chainsmokers, Feat. Coldplay
JUST WHAT I NEEDED - The Cars
XOTA DE MONFORTE
- Traditional Galician tune
OTHER ARRANGEMENTS Available
- please inquire for level and ensemble options
POPULAR
*
American Girl - Tom Petty
Atomic - Blondie
Beat It - Michael Jackson
Best Day of My Life - American Authors
Book I Read - Talking Heads
Can't Help Falling In Love - Elvis
Don't Stop Believin' - Journey
Everything I Do - Bryan Adams
Faith - George Michael
Fly Me to the Moon - Frank Sinatra
Hallelujah - Leonard Cohen
Hand Clap - Fitz and the Tantrums
Heaven - Bryan Adams
Here Comes Your Man - Pixies
Heroes - David Bowie
Hey, Love - Stevie Wonder
I'm Lucky - Eleni Mandell
I Walk The Line - Johnny Cash
I Wanna Be Your Man - Beatles
Just What I Needed - Cars
La Vie En Rose - Louiguy
Love Me Do - Beatles
Lovers On The Sun - David Guetta
Some Nights - Fun
Something Just Like This - Chainsmokers/Coldplay
​
Stand By Me - Ben E. King
Take Me With You - Prince and the Revolution
​There's Nothing Holding Me Back - Shawn Mendes
Wildflowers - Tom Petty
Wonderful Tonight - Eric Clapton
You Are Just The One - Nirvana UK
You & Me - Dreaming Ferns
You're One Of My Kind - INXS
FILM MUSIC
*
Darth Vader Theme - John Williams
Game of Thrones Theme - Ramin Djawadi
Godfather Theme - Nino Rota
Good, Bad, and the Ugly - Ennio Morricone
James Bond Theme - John Barry
Magnificent Seven - Elmer Bernstein
Pink Panther Theme - Henry Mancini
Rocky - Bill Conti
Shaft - Isaac Hayes

CLASSICAL
Chanson Triste - Tchaikovsky

HOLIDAY
Rudolph the Red-Nosed Reindeer - Johnny Marks
​
FIDDLE/FOLK TUNES
Billy in the Lowground
Down in the Willow Garden
Fisher's Hornpipe
Forked Deer
Irish Washerwoman
Possum Up A Gum Stump
Red Haired Boy
Shebeg, Shemore
Star of the County Down
Tam Lin
Tar River
Toothfairy Jig
Where the White Lilies Grow
Whiskey Before Breakfast
*I claim NO RIGHTS to any of these songs.
Powered by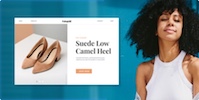 Create your own unique website with customizable templates.