Word of mouth means everything to a little-business-that-could, so please like us on Facebook!
Share the news!


These great folks in Missoula offer instrument purchase/rental/repair, as well as rent-to-own options:

Charles Seitz
600 SW Higgins Ave, Missoula, MT 59803
(406) 542-9222
(no website)



Mark Hollinger




5075 Lupine Rd, Missoula, MT 59803




(406) 542-2012
As much as I love Missoula and buying local (everything), sometimes this little town simply runs out of instruments. Buying an instrument can be a great option. Decent student-model instruments will retain their value for resale if taken care of.
Please don't buy a violin on ebay or any other website unless you really know what you're in for!
You often get what you pay for. Do some research first!
Below are some great sites to get you started (for fiddles, mostly):

www.the-violin.com

http://teachsuzukiviolin.com
http://www.childrensmusicworkshop.com


Missoula Craigslist often has instruments for sale. I recommend checking the instrument out first with a knowledgable person before committing to buying anything.

Powered by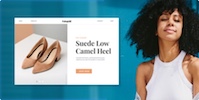 Create your own unique website with customizable templates.